Growing up they often asked me what I would do with my life, the most thrilling and pleasant thought was to think that I would create paintings all life, so I would answer I'm going to make everything around me beatiful that will be my life.
I was born in 1991 in Rome, a city that I live as a tourist by now, I was born creative and my parents believe in art, in personal success and in the future, in short, in the end I believed in it too.
I dirtied, created, destroyed and rebuilt, burned, torn, sewed, colored, drawn, until I entered the art school at 13. From then on my studies have followed the footprints of art, after graduating from high school I studied three years of Photography at the European Institute of Design. In addition to not being specifically included in common patterns, I did not even fit into the artistic work fields that I had when I finished the beachelor, so given my passion for surfing and adventures I moved away and went to live in Australia when I was 23 years old. I started working with horses because I had always compete in show jumping on horseback since I was 9 years old, I started working in the kitchen later, and discovering it outside the boundaries. I wrote a book that tells of everything I experienced two years in Australia between surfing, work out my new life that was anything but easy. I thought I was going to live there forever, but then I moved to Spain to work as a cook for a surf camp in Cantabria. Returning to Europe and starting to work in extremely youthful contexts opened me mental doors and possibilities, ways of living that I did not know. I returned to Italy for a few months and left to live in Portugal for a new surf camp that was opening. After my experience I went there to discover Gran Canria and I started writing my second book while i was still on my 'day job'. Well belive it or not the Covid pandemic gived me the right pause (although not always pleasant) to focus more on my Art Projects and create a living out of it. Who could imagine that i could  end up living in the  Nordic countries?
"Alessia, try to put what you put in your paintings in these schnitzel sandwiches!" Ron, the art critic, said what he wanted even today.

La mia Oceania.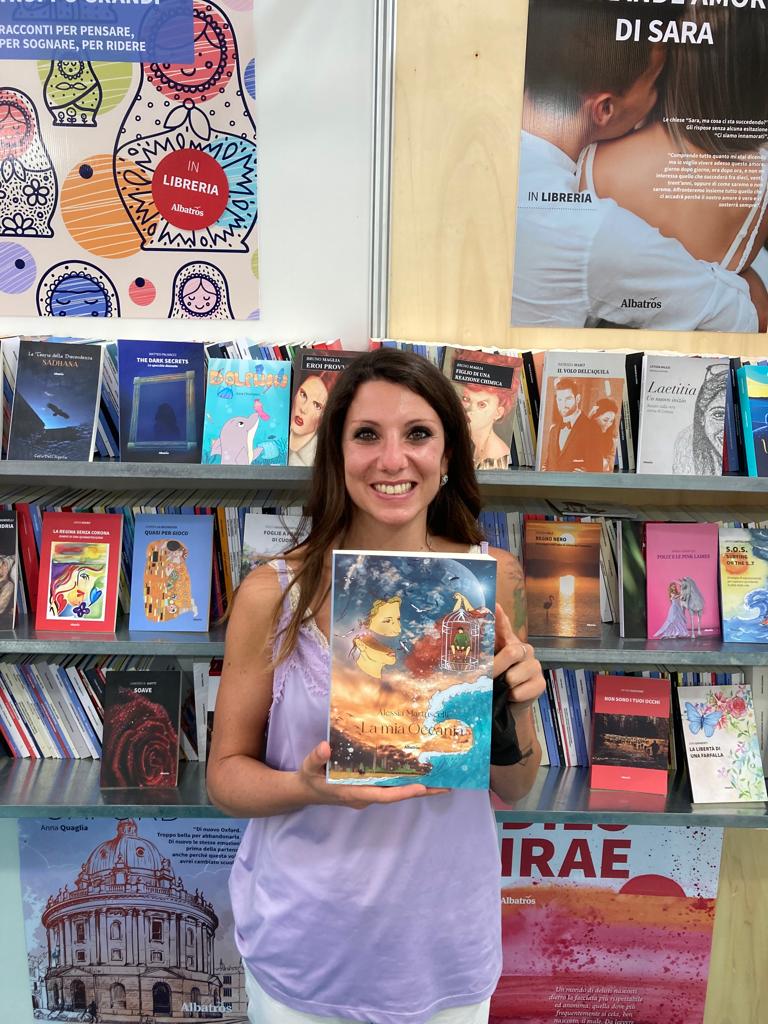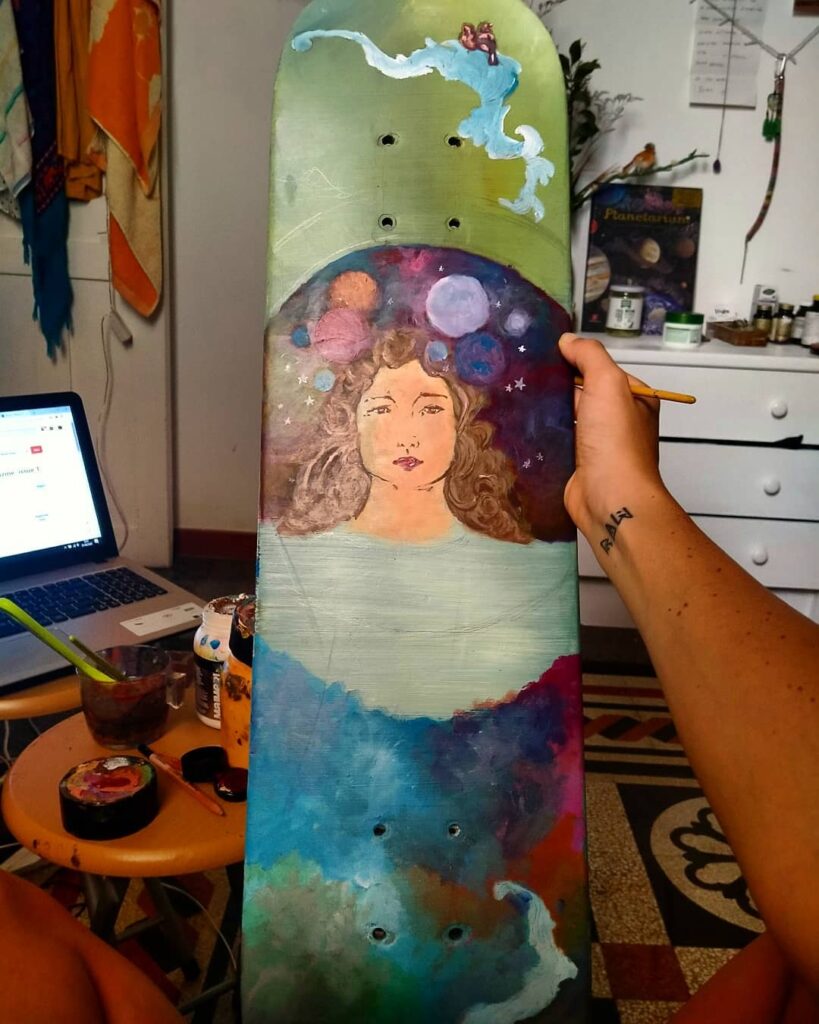 My first canvas and easel were a gift from friends of my parents, I was ten and my main subjects were my hen plush and my sheep plush. I remember that while I was painting I thought of a horse from the riding school that I wanted to portray, and then I thought if I could not only live as an adult of painting and horses.
Surfing & Creativity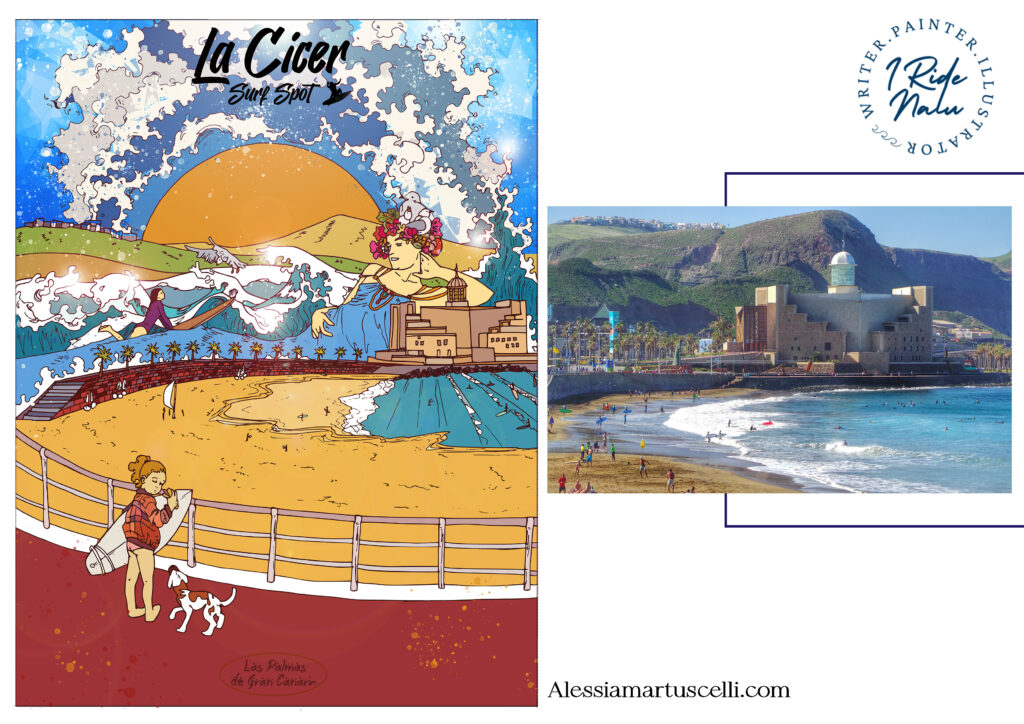 At 21 I started surfing, I was at the European Institute of Design at the time, I had just finished the artistic high school, my total imagination and creativity had been involved by the sea and surfboards.
Australia, La mia Oceania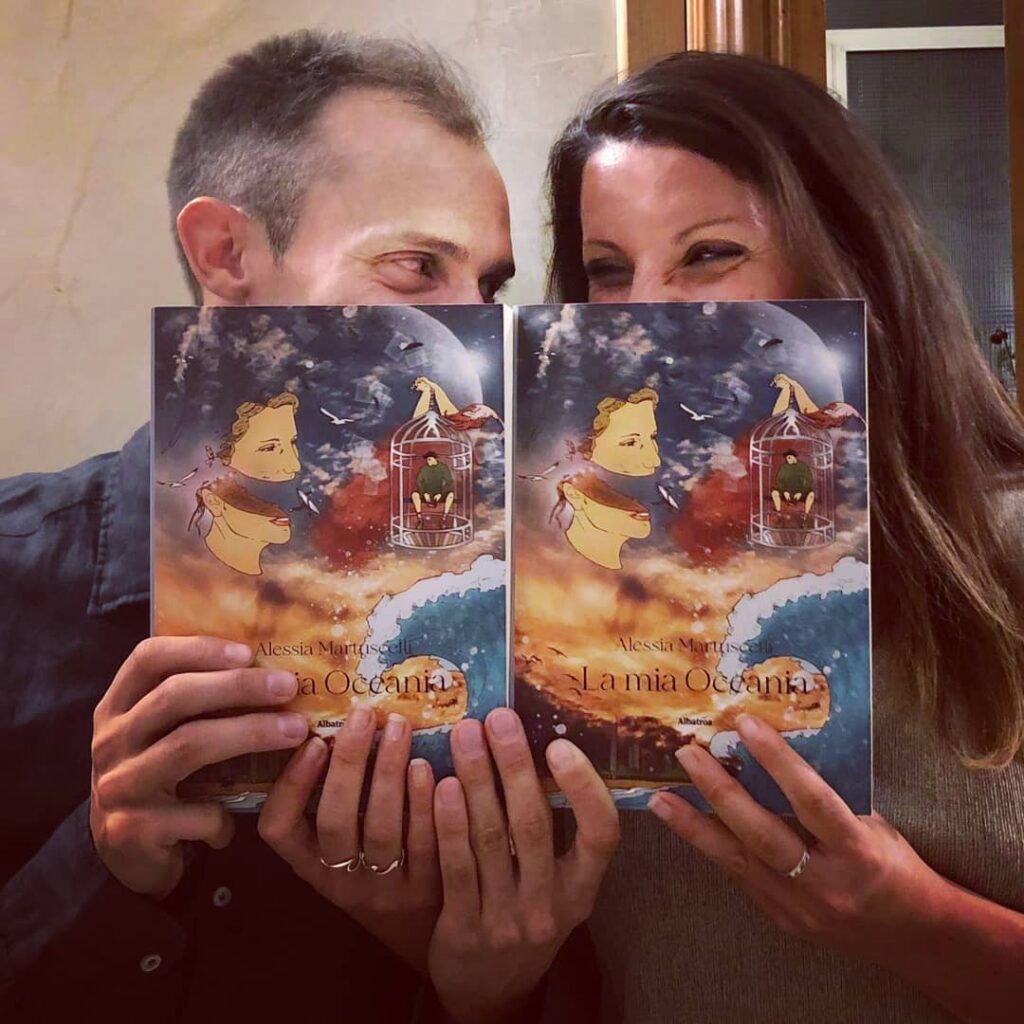 At 23, after completing my studies, I packed my bags and left for Australia, I thought life would be more linear and simple but it wasn't, on the other hand it has always been adventurous and exciting, elements that help creativity and the desire to do something to evolve. So I wrote La mia Oceania.
On & Off exibitions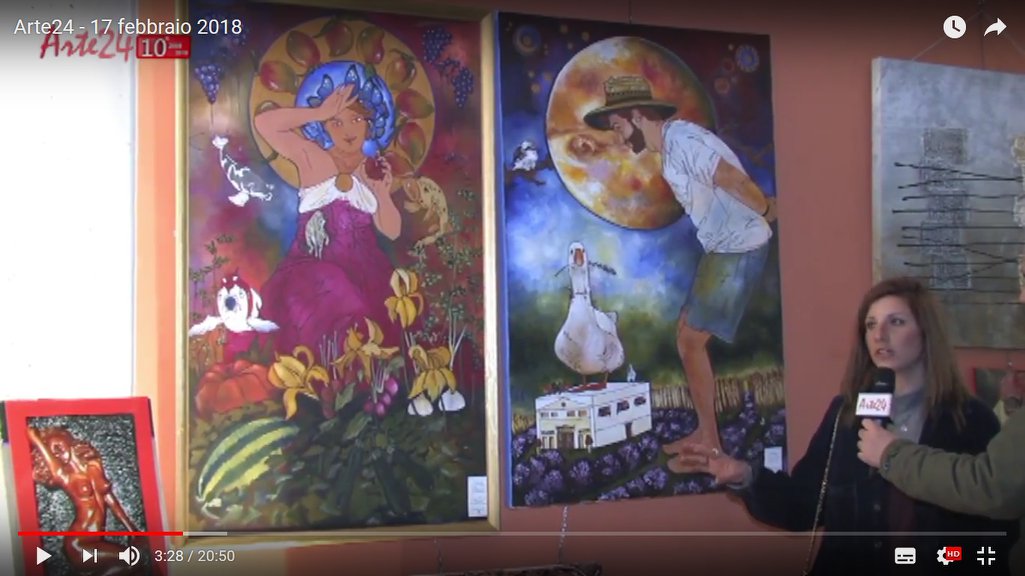 Back in Europe after two years I continued to travel to surf and work in Europe, in Australia I had become a cook and a vegan chef so I continued to work for a few years looking for a place to stay and live longer, with short returns to Italy to participate in art competitions and exhibitions
Canary Island, Mahalo healthy house
After Cantabria and Portugal I went to live in Gran Canaria, I liked the island a lot and it became my base for the next 3 years. I created the Mahalo Healthy House, a colonial house that gived asylum during the covid-19 pandemic.  Where i can finally dedicate myself to creating a future also with my Art.
Where & How
I'm currently based in Copenhagen where I manage my Projects in my Art Studio.
It is a different place from the island vibe, sun, sea and surf i was used to, but actually not that different as we may think, i'm in love with the Higgeling lifestyle in the Nordic countries.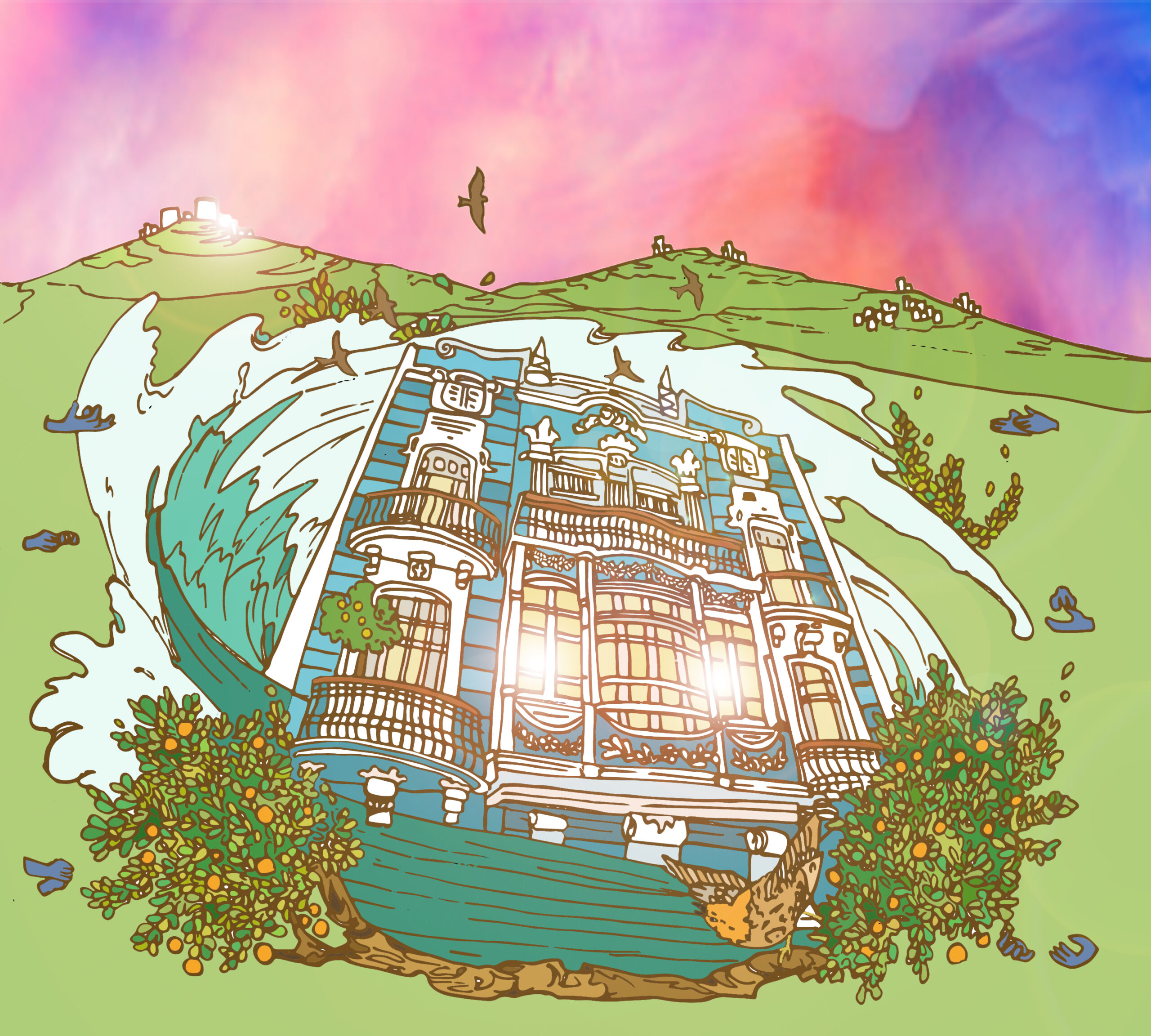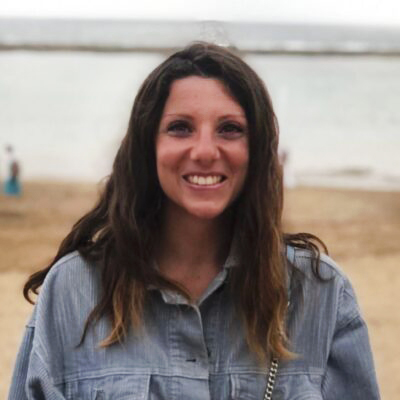 Living by the Island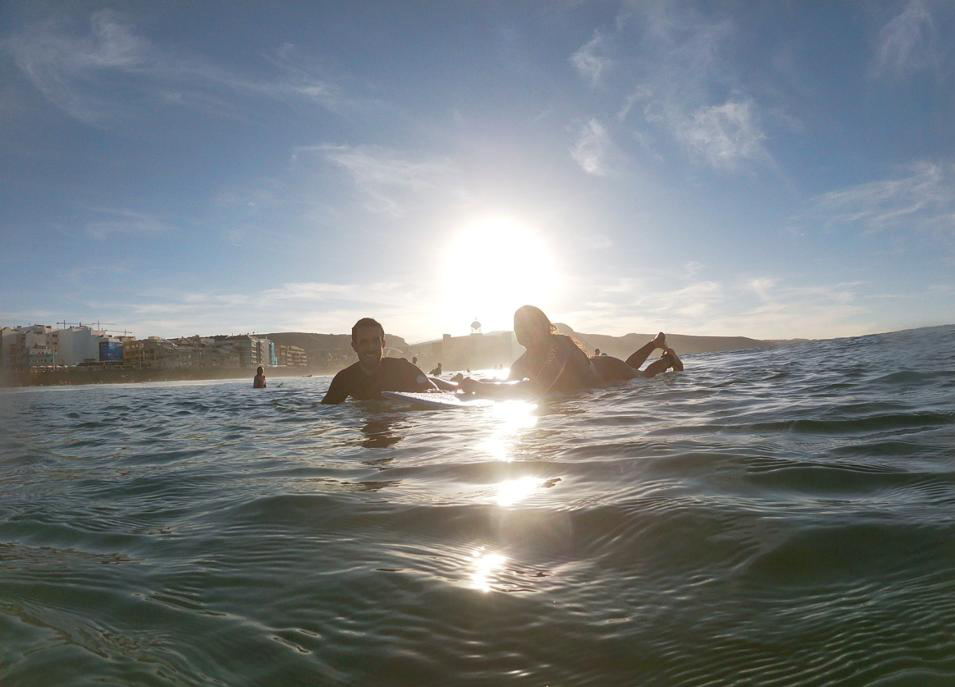 Living Scandinavia